April 4th, 2011


Dear Partners and Friends,


Every year on April 4th (4/04), we share news of the accomplishments we've made together. We've chosen this date for benchmarking where we've been, where we are now, and where, together, we hope to go. You may have noticed a press release on the era404 website lately announcing the launch of a new brand and identity for the company.



Reinventing era404
The evolution of the brand is somewhat bittersweet. Our clients and friends have become accustomed to seeing the double-backslash on correspondence and branded materials, and have told us individually, that they feel like it's the end of an era with this brandmark being deprecated. Almost unanimously, however, they're finding a new kinship for the redesigned logotype, expressing in various sentiments how era404 is relentless on being future-focused and driven. And the sleek new design is exemplary of era404's commitment to this progressive approach to our client aspirations.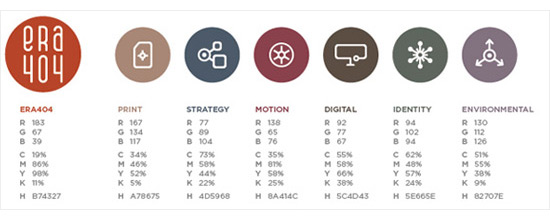 More information about the redesign can be found in era404 Creative Director, Don Citarella's, blog at:
http://don.citarella.net/



era404 Regular

The brand features a custom typeface, era404 Regular, which can be found in the Free Stuff section of the site, along with wallpapers, applications and other goodies. Already a month after launching the font, it has already been downloaded over 3,250 times by designers, typographers and enthusiasts.



Thank You
We've had the opportunity to collaborate with some amazing people and produce outstanding work.
Thank you for your continued interest and we are very proud to share with you our accomplishments.


Sincerely,
era404 Creative Group